At Saper Galleries we believe that all businesses should demonstrate a commitment toward enriching their community by contributing time and other resources to help make our neighborhoods and world a better place in which to live. When we evaluate potential vendors we oftentimes make our selections based on what they do in and for their community. We are more inclined to do business with those which share than those that hoard; those that give rather than those who just take; and those who serve rather than those who focus only on the bottom line.
Gallery owner Roy Saper has served as the chair of the East Lansing Downtown Development Authority, member of the East Lansing Arts Commission and also East Lansing Art Festival Board. He served as Chair of the Dean's Community Council of the Michigan State University College of Arts and Letters and various fund-raising committees at Michigan State.

Saper served as a volunteer member of the City of East Lansing's Art Selection Panel which recommends art for public spaces in East Lansing, Michigan and also serves on his neighborhood association board. He also serves on fund-raising committees of various community groups and co-host of several fund-raisers.

For several years he had served on the board of the Greater Lansing Food Bank and the advisory board of the Food Movers project. With his sons he volunteers to sort food for community distribution and serve food at soup kitchens.
Saper volunteers his time in judging art competitions and frequently meets with artists and artist groups in evaluating their art and providing guidance. His Michigan State University Evening College course "Art Savvy: Collecting Art for the Beginner and Connoisseur" always gets the highest reviews from students. Saper also provides free lectures to the community, some related to its various exhibitions (including Picasso, Rembrandt, Norman Rockwell, Audubon, Rob Gonsalves, and other artists). He has frequently contributed his time providing art appraisals for non-profit fund-raisers.
Saper Galleries has hosted numerous classes from many area public schools and Saper has lectured in the Gallery to classes from Lansing Community College and Michigan State University and served as guest lecturer at Cooley Law School and other schools.
In the past year Saper Galleries and Roy Saper's family have made contributions to over 100 deserving organizations, and encourages others to support similar organizations in their community. A sampling of local recipients include the following:
Access to Justice Fund
Advent House
Active Living for Adults Day Services
American Cancer Society
American Diabetes Association

American Red Cross Mid-Michigan
Angel's Place
Arts Chorale of Greater Lansing
Arts Council Center of Greater Lansing
Athena Foundation
Bingham Elementary School

Big Brothers Big Sisters
Black Child and Family Institute

Blind Children's Fund
Boys and Girls Clubs
Boy Scouts

Burcham Foundation
Capital Area Local First (<see video)

Capital Area United soccer teams
Capital Region Community Foundation
Charity Water

Children's Trust Fund
Congregation Kehillat Israel

Congregation Shaarey Zedek
Cornell Elementary School
Crim Fitness Foundation
Delta Township Library
East Lansing Art Festival
East Lansing Educational Foundation
East Lansing Folk Festival

East Lansing High School
East Lansing Senior's Program
East Lansing Summer Solstice Jazz Festival

East Lansing soccer complex
Educational Child Care Center
Elder Law of Michigan

Ele's Place
EVE, Inc.
Food Bank Council of Michigan
Gateway Community Services
Girl Scouts Heart of Michign

Greater Lansing Convention and Visitor's Bureau
Greater Lansing Food Bank
Greater Lansing Housing Coalition
Greater Lansing Jewish Welfare Federation
Greater Lansing Symphony Orchestra
Habitat for Humanity
Happendance
Haslett Schools Foundation

Haven House
Heartland Hospice
His Healing Hands Health Center
Hospice of Eastern Upper Peninsula
Ingham County Animal Shelter
Interlochen Center for the Arts

Junior League of Lansing
Komen Breast Cancer Foundation
Lansing 150

Lansing Area Aids Network
Lansing Art Gallery
Lansing Catholic Central
Lansing Educational Advancement Forum
Lansing Symphony Orchestra
Legal Services of South Central Michigan
Library of Michigan Foundation
Little Brothers Friends of the Elderly
MacDonald Middle School

March of Dimes Foundation Lansing
Meridian Community Band

Meridian Community Resources Cmsn
MI Assn of Education of Young Children

Michigan Freecycle
Michigan State Medical Society Foundation

Michigan Woman's Historical Center
Michigan Women's Studies Association

Mid-Michigan Art Guild
Mid-Michigan Family Theater

MSU College of Medicine
MSU Alumni Endowed Scholarships
MSU Development Fund
MSU Eli Broad Museum
MSU International Studies and Programs

MSU Kresge Art Museum
MSU Library

MSU Mildred Erickson Fund
MSU Museum
MSU Summer Circle Theatre

MSU Wharton Center
MSU WKAR Radio
Multiple Sclerosis Society
Muscular Dystrophy Association
Okemos High School Drame Boosters

Old Newsboys Association
Peppermint Creek Theatre
Pinecrest School
PIRGIM
Reach Studio Art Center
Red Cedar School
Riverwalk Theatre
Salvation Army
Scene Metrospace

Solar Circle
Sparrow Foundation
Sparrow Hospice Services
Sparrow Hospital Guild

Special Olympics Michigan
St. John Church and Student Center
St. Mary School and Church
St. Martha School

St. Stephen's Community Church
St. Vincent Catholic Charities

St. Vincent Home
St. Vincent de Paul
Stepping Stones Montessori School
Stormfield Theatre
Sudden Infant Death Syndrome Institute
Thin Blue Line of Michigan

Thomas M. Cooley Law School
Tomorrow's Child

Tri-County Office on Aging
Turner-Dodge House
Union Missionary Baptist Church
Urban Options
Vasculitis Foundation

Volunteers of America
Walk MS
White Pine Academy
Willow Ridge PTA

WKAR Television
Woman's Caring Program
Women's Center of Greater Lansing

YMCA
Zonta Club
...among others.


Saper Galleries

-- a partner in making the community a better place for all of us!
Enjoy these photographs of groups from the community which recently visited Saper Galleries!
More recent photos are here

Students from Lansing, Michigan's Educational Child Care Center

(EC3) viewing a

Victor

Vasarely

sculpture.


East Lansing High School students performed scenes from the musical

Hairspray

at the East Lansing Education Foundation's Art Endowment kickoff party at Saper Galleries.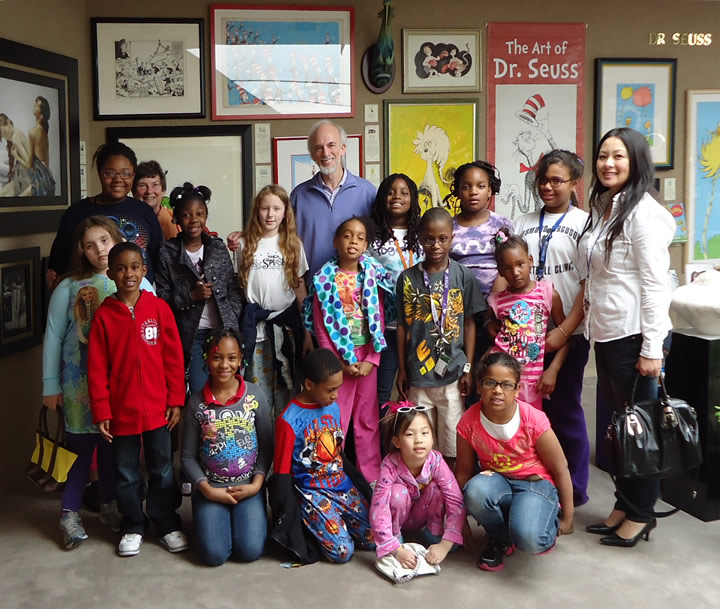 Boys and Girls Club (Lansing, Michigan) students visited Saper Galleries to learn about Dr. Seuss, his artwork and books, creativity, and the messages learned from the Seuss books.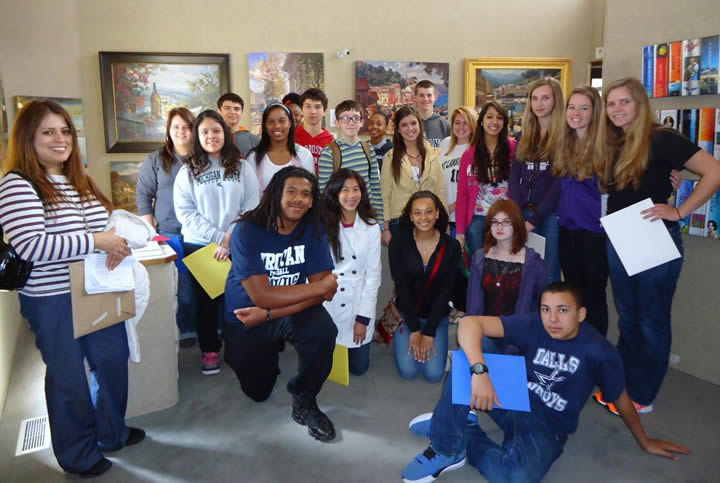 Spanish class students from East Lansing (Michigan) High School visited Saper Galleries and selected artwork to write about in Spanish.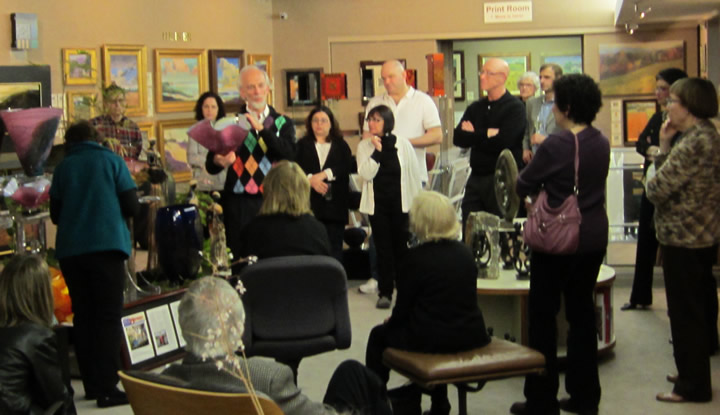 Members of Lansing, Michigan's Congregation Shaarey Zedek visited Saper Galleries for An Evening of Art special event tour led by gallery owner Roy Saper.
Sparrow Hospital/Michigan State University Family Medicine Residency interns enjoyed an art appreciation excursion at Saper Galleries.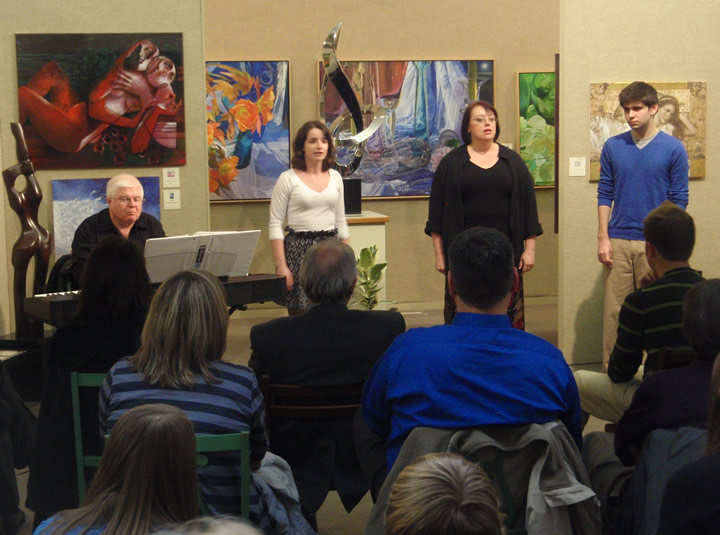 Peppermint Creek Theatre performed a preview of its
musical
The Boy in the Bathroom

in the east gallery.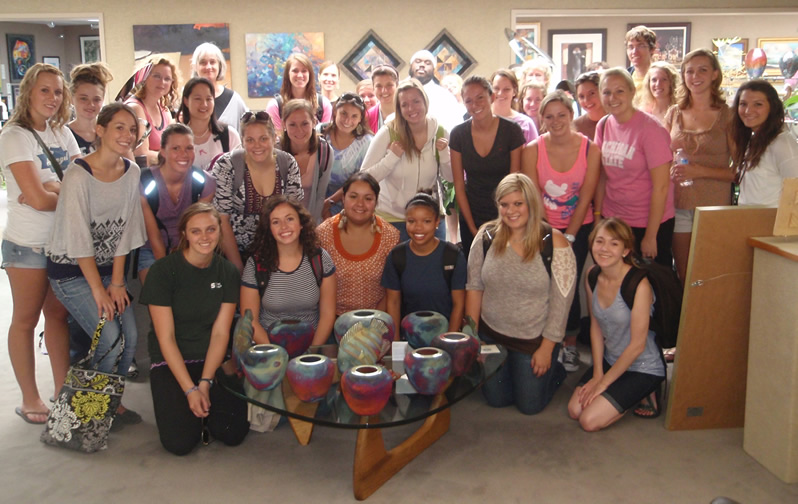 Poetry students from Michigan State University viewed examples of art and poetry from the Saper Galleries collection and then wrote their own poetry inspired by art they each connected with during their visit.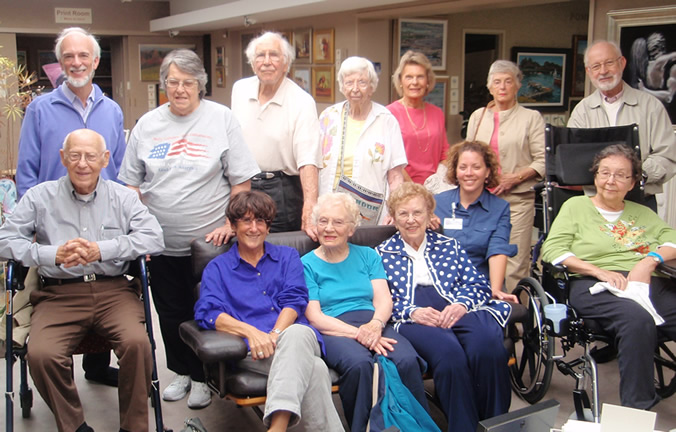 Our friends from the East Lansing, Michigan Burcham Retirement community were given a tour and talk by Roy Saper during a visit to the gallery.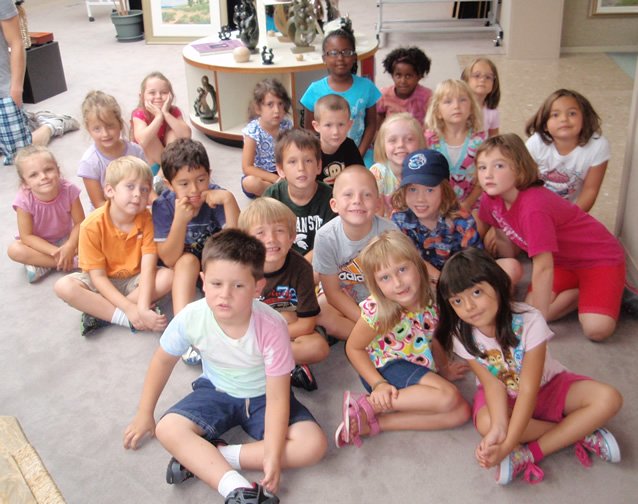 Kindergarten and first grade students from the summer Bailey Kids Camp learned about sculpture, mobiles, glass, and other types of art during a visit.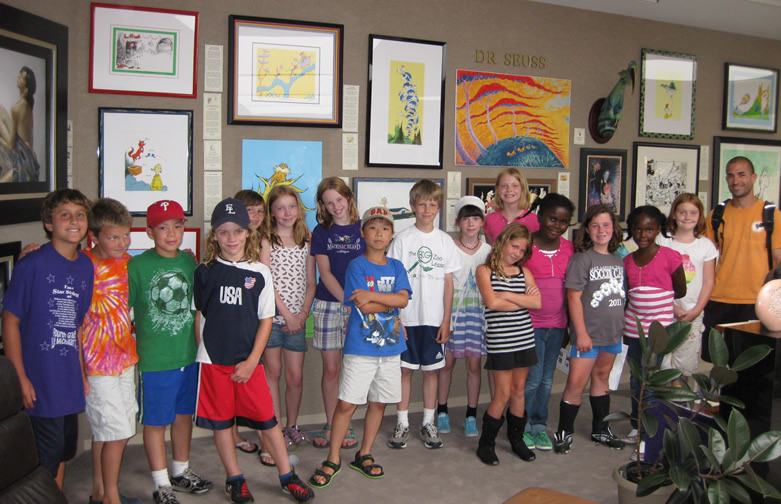 Bailey Kids Camp 4th to 6th grade students toured Saper Galleries and enjoyed the large collection of Dr. Seuss art displayed in the west gallery.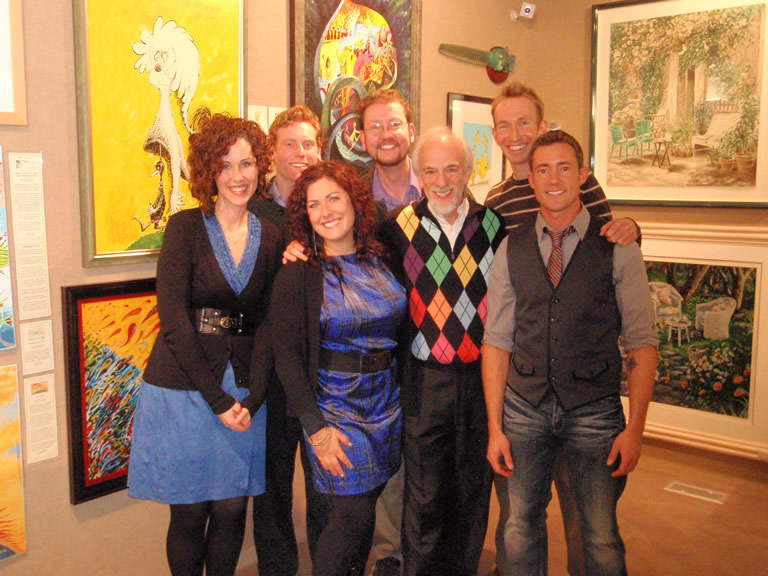 Roy Saper and Peppermint Creek Theatre cast and director following their outstanding preview performance of "Ordinary Days" at Saper Galleries. What amazing talent!
Engineering students from Prince Mohammad bin Fahd University in Al Khobar, Saudi Arabia spent the afternoon visiting Saper Galleries as part of their summer study abroad program.
See additional photos
here
!