---
SAPER GALLERIES

---
and Custom Framing
Home About Inventory Contact Testimonials Chat Live Now



Note: paintings are subject to prior sale. Let us know if you would like to see others that are available!

Pomegranates and Grapes
24 x 48"
Original oil painting on canvas
$1,820 stretched



Pears and Plate
24 x 36"
Original oil painting on canvas
Sorry, no longer available. $1,385 stretched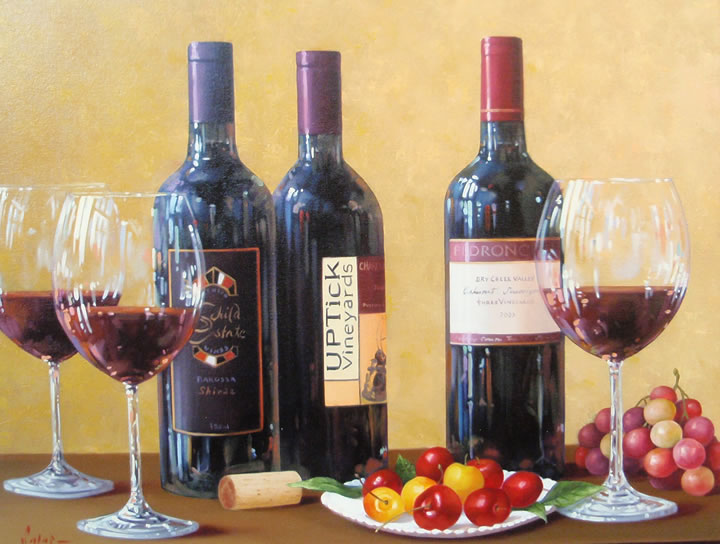 Cherries and Grapes
24 x 30"
Original oil painting on canvas
$1,220 stretched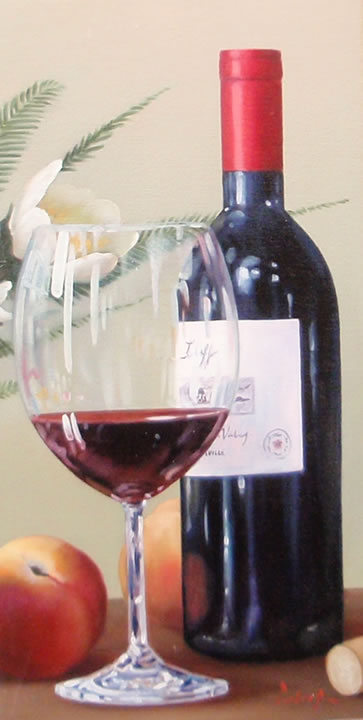 Peaches
16 x 8"
Original oil painting on canvas
$390 stretched

Roberto Salas was born in Lima, Peru in 1977 and showed exceptional artistic talent at a young age. He studied painting, drawing, sculpture and etching as part of his artistic training. Salas graduated from the Escuela Nacional de Bellas Artes receiving the designation of Artista Plastico, or fine artist.

Salas was characteristically well-disciplined and motivated, so a successful artistic career seemed inevitable. Salas' paintings display an extraordinary realism. Nature is the primary source of inspiration for his works. One must be a consummate observer to get the best results.

"The simplest things or nuances," says Salas, "go unnoticed by most people. Yet these are the things that are astonishing." Salas' subject are varied and many. He particularly enjoys floral paintings. These display agile brush strokes; an open composition; a warm color palette; and an interesting interplay of contrasts.

Salas' paintings capture exceptional moments in time, where one has to afford to stop and contemplate that which up to now has gone unseen. These qualities are indicative of a romantic artist who is at once very knowledgeable, sincere, and also possesses a certain amount of self-criticism. Salas has had numerous exhibitions throughout Peru and is now being introduced to American collectors through Saper Galleries.

Home About Inventory Contact Testimonials Chat Live Now
Saper Galleries....where excellence is the standard!


Back to top of page


433 Albert Avenue East Lansing, Michigan 48823 USA TOLL FREE now: (877)537-5251 (517)351-0815