Victor Vasarely
1906-1997

Home
About
Artists
Contact
Testimonials
Chat Live Now



Click icons above to see recent posts!

Note: A major retrospective featuring 300 artworks by Victor Vasarely is now on display at the Centre Pompidou in France!


Kedzi
Limited edition sculpture painted on wood
26 1/8" high x 3 1/8" deep x 25 1/4" wide
Signed by the artist and numbered 81/175
Sorry, no longer available
For a biography of Victor Vasarely, the father of the optical art movement, click here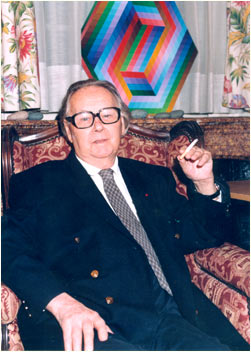 Home About Artists Contact Testimonials Chat Live Now

Saper Galleries....where excellence is the standard!



433 Albert Avenue East Lansing, Michigan 48823 (517)351-0815